Indoor cycle bike BH I.Spada II
Regular price
€1.199,00
Sale price
€848,16
/
Tax included.
Shipping
calculated at checkout.
---
DESCRIPCIÓN

FEATURES

FUNCTIONALITIES
The BH I.Spada II Indoor cycle bike offers the feeling of the road without leaving home. It fits you because of: The i.Concept technology with which you will train in a fun, intense and interactive way. A monitor that offers specific training programs, as well as the possibility of training with your favorite fitness apps thanks to Bluetooth technology.
The performance and realism that the double brake, magnetic and friction, will give you. The intensive use that you can make of it, from 7 to 20 hours a week.
Frequency of use: Intensive
Maximum user weight: 130Kg
Flywheel (Kg): Equivalent to 20
Brake system: Magnetic + Friction
Transmission: Poly-V Belt
Steering wheel cover
Handlebar: Triathlon
Saddle Type: Prostatic
Handlebar adjustment: Horizontal and vertical
Saddle adjustment: Horizontal and vertical
Pedals: Mixed
Saddle to pedal distance (max): 94
transport wheels
Wide: 130cm Ancho: 59cm High: 116cm
Peso: 57Kg
MIXED PEDALS
Includes clipless pedals and toe clips. 

DOUBLE BRAKE SYSTEM
Choose from three types of resistance: magnetic for a quiet workout; friction for added realism; and combined to train without limits.

MONITOR M1
LCD monitor with 12 preset programs and 24 intensity levels.

LCD screen
Programs: 12
Intensity levels: 24
User profiles (uPrg): 5
random program
HRC: 4
Constant Watts Program (SRV)
Indicators: Calories, Pulse, Time, Watts, Watts/Calories, Speed, Speed/RPM
Telemetric pulse (Radiofrequency)
Pulso Bluetooth
Compatibility with fitness apps
smartphone/tablet holder
SISTEMA i.CONCEPT
i.Concept machine with Bluetooth 4.0 technology. Get the most out of your favorite fitness apps.
With the purchase of a treadmill, an elliptical bike or an indoor cycle, Sportech fitness gives you 3 months of free training in the BestCycling APP.
TRAIN YOUR BODY AND MIND WITH BESTCYCLING LIFE
Bestcycling LIFE is an app for Android and iOS mobile phones that allows you to train the 4 key skills to feel good, physically fit and mentally at peace, through fun and motivating directed classes. Strength, endurance, flexibility and mind, everything you need to feel good, in a single app.
ACTIVITIES YOU WILL FIND IN LIFE
Six different activities that complement each other perfectly. Three different ones to train resistance depending on whether you prefer cycling, elliptical or running. A specific for strength that combines toning with power. Another to improve flexibility using combined Yoga and Pilates techniques. And another specific one to train your mind. All fun, motivating and intense, so that playing sports becomes something you want to do.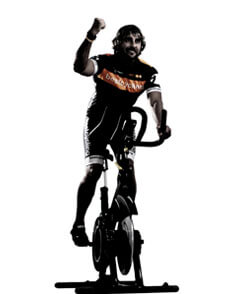 BESTCYCLING
Bestcycling is the activity for lovers of indoor cycling. You need an indoor cycle bike. It is also the activity that gives us our name, with which we started, and with which we have made thousands of people around the world smile and vibrate to the rhythm of music.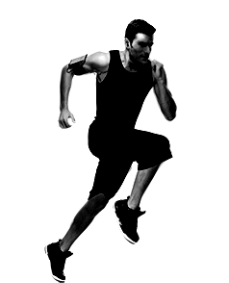 CONTROL
Bestrunning is an activity that will make you discover a new way of running. If you've ever gone out for a run and found it too hard or boring, get ready to change your mind. Running will become pure fun, time and kilometers will fly by.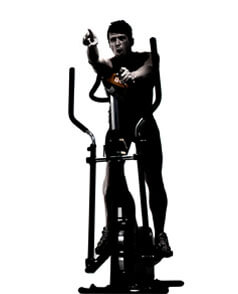 BEST WALKING
At Bestwalking we train using an elliptical. It is the activity with the least impact and the easiest to follow of the three resistance activities. Easy, accessible, effective and very fun thanks to the music and the motivation of our instructors.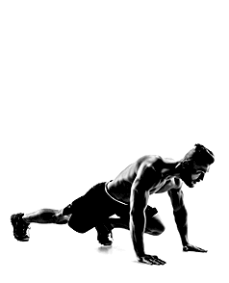 BESTTRAINING
Besttraining is the ultimate workout for your muscles. We have created an activity where you can tone your body, gain muscle mass and speed up your metabolism to the rhythm of music. You have classes to train with material or without having anything, so you can train wherever you are.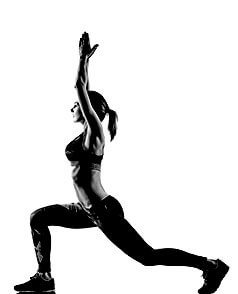 BESTBALANCE
Bestbalance uses combined techniques of flexibility, Yoga and Pilates with the aim of improving the flexibility of your body while training your abdominal muscles and improving your postural hygiene. Bestbalance is perfect to prevent injuries, improve back pain and feel physically refreshed.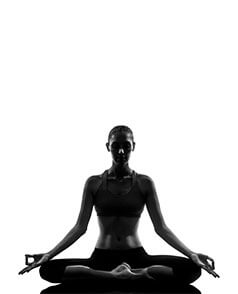 BEST MIND
Bestmind are little workouts for your mind based on the latest scientific studies on the mind. With just a few minutes a day you will have a peaceful mind, you will improve your concentration and emotional intelligence, your immune system will improve and you will feel happier. The perfect complement to body training.
How does the delivery work?
 Products in stock are delivered within 1 to 5 working days. If you want to call us to consult us, you can do it during office hours at 944 046 060
Standard service or home delivery
You can choose the delivery method that best suits your needs.
with standard service, our non-bulky products, that is, accessories, weights, kettlebells, mats... are delivered to your doorstep. But fitness machines are delivered to the street.
Normally this is not an inconvenience, but if you live in a flat without an elevator and you have bought a 100-200 kg machine, we have a service called "carrying" or "second driver" with which the machine is lifted for you until home.
The price of home delivery service for fitness machines and multi-stations is €60.
Assembly Service
The products on our page are generally for home use and come prepared so that assembly is easy for you. But if you want maximum comfort, we give you the possibility of having a technician come to your home to assemble the machine.
You can hire this assembly service for any cardiovascular exercise equipment purchased at Sportech Fitness.
When the product arrives at your home, the technician will contact you to agree on the date of assembly of the machine. 
The The price of this service (except multi-stations) is €72.
The multistations because the assembly hours are greater, it has a price of 157€.
When buying your fitness machine, you can choose if you want us to deliver the machine to your doorstep, if you want our technical service to assemble it for you, or both.
Shipping rates (Peninsula and Balearic Islands)
Free shipping on purchases over €100
Delivery at home machines/multistations €60
Standard delivery + assembly of fitness machines €72
Standard delivery + mmulti-station assembly 157€
Home delivery + assembly fitness machines €132
Inbring home + multi-station assembly €217
FINANCING WITHOUT INTEREST, WITHOUT COMMISSIONS AND WITHOUT PAPERWORK
Splitting your purchase at Sportech Fitness is very simple.
Just choose the Defer me option when paying for your purchases (from €299 to €2,500), enter your ID and telephone number and in a few seconds you will have the answer. It is not necessary to justify any type of income or submit the payroll. 
More information in the financing section