At Sportech fitness we work with the leading brands in the market
The acronym BH has been, for more than a century, synonymous with sport, cycling and the spirit of improvement. BH Fitness is currently one of the most consolidated companies in the sector in the world with a presence in more than 85 countries.
In 1909 the company Beistegui Hermanos, S.A., better known as BH, was founded, which is dedicated to the manufacture of bicycles. Later, in 1969, the manufacture of exercise machines began, starting with the stationary bicycle. In order to focus on the Fitness machinery sector and meet the growing demand for this type of equipment, BH FITNESS was created in 1985; The company was born with a clear export vocation, which has led it, today, to having offices in different countries around the world, including Taiwan, Mexico, North America and Portugal.
BH FITNESS is a pioneer for the introduction in Europe of the electronic monitor in its products, the manufacture of bodybuilding machinery and, especially, the development of new technologies committed to protecting the environment. BH designs, manufactures and markets products that contribute to the well-being and improvement of the quality of life of its users, to have a greater scope in satisfying customer needs, three business areas have been created: BH Home Fitness, BH Commercial Fitness and Tecnovita by BH.
FINNLO by Hammer
Company founded in 1900 specialized in the production of articles related to the world of sports such as skis or tennis rackets. In 1989 he fully entered the world of home fitness and developed his own fitness equipment, launching the first ergometer in 1990. Since then they have been including innovations in their products until in 2005 they introduced their premium brand FINNLO by Hammer. Hammer is currently present in more than 50 countries around the world and continues to grow year after year.
Mainly high-quality cardiovascular machines and multi-gyms are marketed. You can find the right elliptical machine, ergometer, exercise bike, treadmill and rowing machine for every need. In the strength area, the AUTARK multi-gyms score with functionality and high quality of workmanship.
Evergy is the Thomas Wellness Group's flagship sports equipment brand. Leading company in the fitness sector for more than 20 years.
We offer a wide range of sports equipment based on three pillars: quality, innovation and exceptional service.
Evergy products stand out for their high quality and innovative design. Without a doubt, it has become a brand of extraordinary relevance in terms of accessories for sports equipment in fitness.
MORE THAN 8 YEARS OF EXPERIENCE AND MORE THAN 600 EQUIPPED SPORTS CENTRES.
They are the largest Spanish manufacturer and distributor of specialized equipment and offer, throughout Europe, the widest range of material necessary for the practice of functional training.
Is it so committed to the highest quality and are involved in the design, creation and installation of materials, racks and standard or completely custom structures that will make you optimize the space of your box, gym or home box to the maximum.
Singular Wod products are conceptualized and designed at the central headquarters in Madrid and go through different phases and prototyping and testing processes until they meet the demanding standards of reliability, ergonomics and aesthetic finish.
From that moment on, each product is tested in its facilities for a period of two to three months in training sessions of more than 90 hours per week with more than 400 athletes that make up the widest real spectrum of specialized users that we can imagine. Only when each product has passed this rigorous testing period is it put up for sale so that you can enjoy it with the maximum guarantees.
ProForm is a brand of the worldwide reference group ICON HEALTH&FITNESS, recently converted into IFIT.
World leader in Home Fitness, the ICON Health & Fitness group has world-renowned brands: ProForm, NordicTrack, FreeMotion, Weider, Weslo... and offers a range of Home Fitness products that are very easy to use, aesthetic and innovative.
ProForm is the reference brand for all people who want to enjoy a home fitness machine, mixing perfect technology with very easy use and innovative design.

ProForm has always innovated by integrating unprecedented instruments and functionalities into its devices:
1- Space saving for much easier storage.
2- Latest exclusive Ifit technologies to benefit from a new generation of programs and exclusive damping systems.
3- Integrated fan.
4- Compatibility with Ipod, etc...
5- Technological innovations at the service of all.
In this brand, you will find a wide range of treadmills, bicycles, ellipticals and abdominal machines.
The ProForm brand gives you the assurance that your device meets ICON Health&Fitness Group quality standards.
Assault, synonymous with technology and innovation.
Assault Fitness Products, a division of LifeCORE Fitness, has been a leader in developing equipment for the world of elite fitness for over 20 years. Forged in the belief that traditional fitness equipment didn't offer the durability and strength needed for true athletic use, all Assault products are designed to take a beating and be easy to maintain. Based in sunny Southern California, Assault is a company of tech-savvy people who make fitness equipment that works hard to help you reach your ultimate fitness goals.

Wattbike
Pro training bike
For the top-level cyclist and coach, it offers a very high degree of feedback that will revolutionize training, testing and the search for promises.
For the recreational cyclist it offers everything from low-intensity calorie-burning exercise to high-intensity sprinting to group cycling.
Eight years of a rigorous testing process, the Wattbike was endorsed by British Cycling and launched to cycling fans at the Track Cycling World Championships in 2008. In the years that followed, British Cycling used the Wattbike for talent identification and the development of countless elite athletes.
Undoubtedly, some machines of indisputable quality.
With a history of more than 20 years in the fitness market and presence in 40 countries on 5 continents, Bodytone is already a consolidated company of great international prestige, backed by the wide range of products that make up its catalog, as well as by the wide national and international distribution network that is growing year after year, as evidenced by its success stories.

Bodytone designs and manufactures Gym products all over the world. All this is possible thanks to the teamwork of a great human capital and many years of experience that result in products for gyms and home fitness that stand out for their solidity, their design, their excellent quality and excellent technical service.

Bodytone is in a constant process of evolution, innovation and improvement. The brand takes care of the smallest detail in order to perfect all the products to adapt to the needs of the market.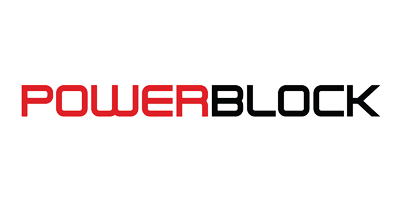 It all started with the observation that dumbbells were cluttering the gym floor everywhere and that a full set of traditional dumbbells was taking up too much space at home. The real idea came later, when the inventor and founder Carl Towley, a bodybuilding and strength training aficionado, wondered how legends like Bill Pearl, Charles Atlas and Mike Mentzer achieved their epic physique led him to attach some cement-filled coffee cans to a broomstick as his first home gym.
Years passed and he began to realize that there were improvements to be made with most gym equipment, so he did what seemed natural and started a small fitness company. This forced him to visit numerous gyms across the country. But like many a failed first-time entrepreneur, however, his passion never wavered. PowerBlock's final design was elusive, he started creating a ton (literally) of prototypes while researching previous attempts to build an upper adjustable dumbbell. Many people had tried to make a better dumbbell, but their solutions were always too complicated, brittle, or impractical. It wasn't until waking up from a dream on a beautiful Santa Cruz night that Carl brought together the concepts of a nested weight stack with a handle secured by a U-pin, the "Eureka" moment! Within 24 hours of that, the prototype that is the basis of all PowerBlock dumbbells was born.
Body-Solid was founded in 1989 in Chicago, Illinois with the intent of providing affordable fitness products to specialty retailers.
Body-Solid's first product was a gray Olympic bench with burgundy upholstery. The company continued its rapid growth by developing dozens of new products, including home gyms, weightlifting bars, and plates. Body-Solid introduced the industry's first lifetime warranty on fitness products in 1994.
Beginning in 2016, Body-Solid embarked on a significant expansion of its existing product offerings, including a new series of power racks, several new additions to its Series II business line, and more.

Renegade is characterized by designing and manufacturing. 
Unrivaled fitness equipment to train your entire body.
Full body workouts are the best when it comes to increasing user ROI. Because users are the engine of the Renegade machines, they determine the level of intensity and the amount of resistance. Users can choose interval or cardio training for a variety of workouts that challenge the body and help them reach their goals.
ReNegaDe machines are great for both warming up before strength training and, in fact, as a brutal conditioning tool. It's sturdy, well made, and customers love it.
Evocardio's fitness professionals form an enthusiastic team who, through their years of experience, research and knowledge, can perfectly assess whether a fitness machine is of solid quality before offering it to our customers. In addition, all devices are subject to strict quality control, in order to constantly improve our products.
Evocardio offers high quality training equipment, no gimmicks, fitness equipment without useless frills.
Evocardio fitness machines offer 100% support during training sessions.